There is positively good news for Citrix certified IT professionals this year. Attempting at least one Citrix certification has the potential to unlock a host of benefits ranging from above average salaries to greater prestige in the workplace thanks to improved knowledge and capabilities resulting from certifications. Citrix certifications give big pay according to the Global Knowledge IT Skills and Salary Report.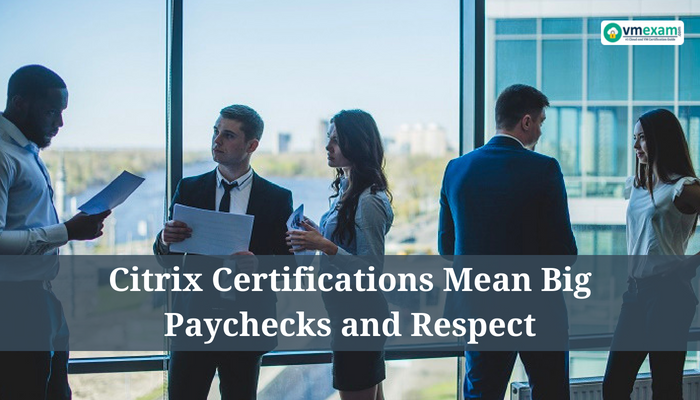 Citrix Certified Professional Get Salaries Above the Market Average:
Of the 16,200 IT professionals or decision-makers who participated in our annual salary and skills survey, one in eight held a Citrix certification, which accounted for roughly 12 percent of participants. Their skills were above average in North America as well as global markets. Related to other certification pathways, the mean salaries aligned with Citrix certifications were seven percent higher than the market average, which is good news for those currently holding these credentials.