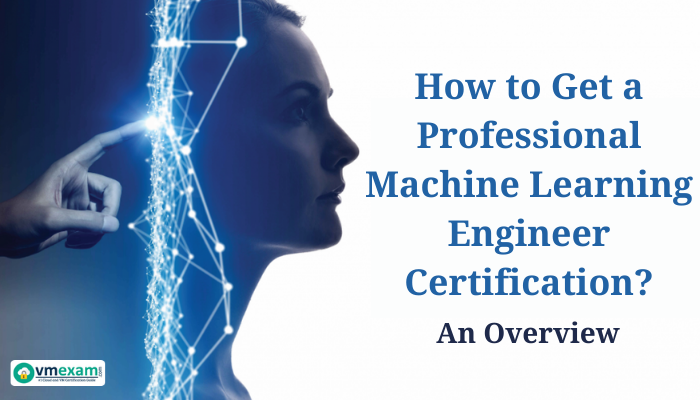 A Professional Machine Learning Engineer is a software engineer who processes data and uses it to train computers to do a particular task. Machine Learning Engineers use large datasets and connect them with a program capable of learning from them before creating valuable insights.
How to Become a Professional Machine Learning Engineer?
With a bachelor's degree and the individual level of experience, you may be able to land an entry-level engineering position. You will advance by completing certifications and adding to your knowledge base, but the top jobs usually require a graduate degree. It is common for people to gain experience in related jobs such as programming, software development, or AI before becoming Machine Learning Engineers.
If you plan to earn a master's in computer science or a related field, expect to commit two years or more to the effort. Combined bachelor's and master's programs are another option enabling students to earn both in just five years.
What Is the Typical Career Path of a Professional Machine Learning Engineer?
Entry-level engineering roles typically give a stepping stone on the career path to becoming a more specialized Machine Learning Engineer. Machine Learning Engineers can progress from entry-level to managerial roles to senior and director positions.
Other related career paths include:
Data Scientist: Conducts data mining and data analysis to create insights and support for overall business strategies

Software Engineer: Creates and maintains software

Quantitative Analyst: Uses math to assess financial risk

Ph.D. Candidate: Prepares you to become a professor or research specialist
What Does a Professional Machine Learning Engineer Do?
Machine Learning Engineers create Machine Learning models and retrain existing systems. They use techniques from data science to help derive insights from a dataset and teach a computer how to identify patterns in data and learn from those patterns.
A Professional Machine Learning Engineer also ensures that all models always function, ingesting information and learning from it. They use big data tools and their programs to help a computer learn to perform a task independently. They also scale up existing algorithms and allow a company uses Machine Learning to achieve its business goals.
Machine Learning Engineers also study business problems and then design systems to help solve those problems. They have to choose the proper datasets to work, build an algorithm, and run tests and experiments to optimize their engine.
How Much Do Machine Learning Engineers Earn?
Machine Learning Engineers command impressive salaries. According to the source, salaries for Machine Learning Engineers range from $80,000 to $165,000, and the national average salary for Machine Learning Engineers is almost $121,500.
However, there is no way to know exactly how much you can expect to earn because Professional Machine Learning Engineer salaries depend on your employer and where you live. Machine Learning Engineers in San Francisco earn an average of $140,500, whereas the same engineer in Seattle would make $129,500.
Your salary will also depend on how much experience you have. Senior Machine Learning Engineers earn toward the higher range of the spectrum. Remember that compensation does not include stock options, benefits, or other employee perks offered by some tech companies, which you should think about when evaluating a job offer.
Should You Become a Professional Machine Learning Engineer?
By 2025, global data creation is expected to reach 175 zettabytes. That means the average connected person will accrue over 4,900 digital data engagements per day. If you are looking for a booming market to drive your job search, you should be looking at data-related fields such as Machine Learning Engineering.
Global research and IT advisory firm predict artificial intelligence will create 2.3 million jobs in 2020. The robots are taking over. As a Professional Machine Learning Engineer, you will be at the forefront of AI opportunities, and you will maintain a prosperous job outlook well into the future. If you enjoy problem-solving, geek out over data, and consider yourself an effective communicator, a career as a Professional Machine Learning Engineer may be a great fit.
Whether you work as a Machine Learning Engineer or as a Data Scientist, you will work with cutting-edge technologies to offer simple solutions to complex business problems. Young bright minds with essential skills will be in demand in this space for years to come as demand for such talent far outpaces supply.
Final Words
This certification is a great way to build your Professional Machine Learning Engineer knowledge and signal your interest in the field. Second, ask your manager and other people in your company if they have suggestions for projects you can work on.