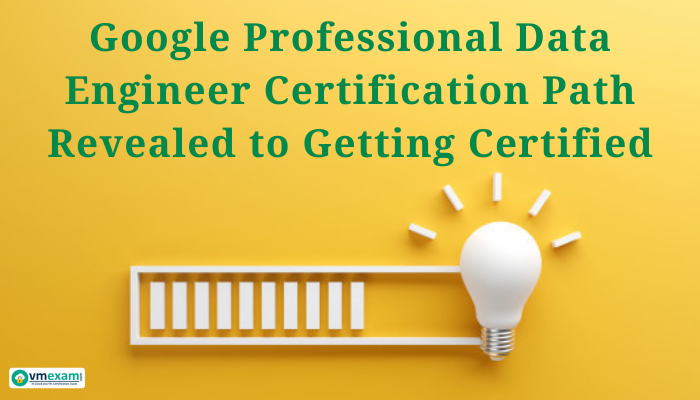 Google Cloud Professional Data Engineers are currently in need of their ability to maintain the process of collecting, converting, and publishing data with a certain level of expertise. They are mostly known for putting machine learning models into operation, creating and structuring data processing systems to work accurately, and assuring that the data is secure and scalable.
It is a significant role to play on Google Cloud's data science team as a professional data engineer's skills make the data management process more efficient. It lets the rest of the data team to complete their tasks with less stress.
A career in Google cloud data engineering is frequently pursued by confidence in their programming skills and wish to attend in-depth studies in data and data technologies. If you are interested in programming and manipulating data tech, it is recommended that you look into data engineering.
What Is a Google Data Engineer?
Data engineering is the practice of converting raw data into a more usable format, so it can then be analyzed. Cleaning, organizing, and manipulating data through pipelines are just a few of the tasks that data engineers oversee.
As a Google Data Engineer, you focused on applying data engineering principles through the Google Cloud Platform. The Google Cloud Platform is very secure, flexible, and affordable, giving it one of the most generally used platforms.
Background and Education
To settle a role as a Google Data Engineer, you will need a degree in Computer Science, Statistics, Informatics, Information Systems, or a different quantitative field. Then, to become certified as a Google Data Engineer, you must take a two-hour exam that includes your ability to design, build, and operationalize data processing systems, run machine learning models, and assure solution quality.
Keep in mind that these roles need a thorough knowledge of data structures and algorithms, cloud platforms, SQL, Python and Java programming, data pipelines, distribution systems, and parallel programming. You can also require employers to be looking for familiarity with standard big data tools such as Hadoop, Spark, and Kafka.
The big data market, including data engineering, remains to grow in both volume and complexity. This can be connected to ever-increasing mobile data traffic, cloud computing traffic, and the burgeoning development and adoption of technologies, including artificial intelligence and IoT.
With the right set of skills, you can position yourself to land your goals working with big data as a Google Data Engineer.
Google Professional Data Engineer Exam Day
After crossing all the obstacles, gets your exam day. All your hard work is going to take aspect. In other words, you agree to get your output in your hand. To receive one, you should contact the following points:
You should arrive before the exam center's arrival time with valid identity proof. A voter ID card varies depending upon the location and country.

You can contact the testing center's customer care to take information about the exam tips or check the official certification page.

Thirdly, you will be given a locker where you can store your belongings at the test center.
Google Cloud Certification gives exam policies to support the candidates by providing every detail related to the certification program. However, candidates studying for the Google Cloud Professional Data Engineer exam should first assume the Google Cloud Certification exam policies.
On this page, the candidates will take information about after the exam or before exam systems. This involves the exam retaking process, rules to be observed during the exam time, and other information about the exams and their testing centers.
While preparing for the Google Cloud Professional Data Engineer exam, you will be solely responsible for understanding and complying with Google Cloud Professional Data Engineer exam policies, together with the specified exam delivery provider's policies and procedures.
Why Do You Need A Google Professional Data Engineer Certification?
The Google Professional Data Engineer exam is not challenging but not that easy, and you need to have sufficient background information in machine learning and data engineering concepts. But once you obtain the necessary skills for the exam, you will pass the exam without much work.
A professional data engineer makes average paychecks no less than a typical software engineer gets. Usually, this package is considerably higher, even in entry-level jobs. The salary ranges from $110K to $150K in the US market for Google itself. You do not have to wait for an offer from Google once you passed this exam - many companies are implementing the Google Cloud platform.
These companies take significant consideration of the certification you have. Moreover, there has been a marginal improvement in the number of businesses using GCP technologies as their cloud partner.
Self-Evaluation Makes You Better
And, finally, it is time for self-evaluation. Take it from us, Self-Evaluation is the last step of your success. The more you are going to practice, the better it is for you. Not only does it assists you in knowing the areas where you lack, but it also ensures you are developing your skills as well. So, keep on practicing as many Google Professional Data Engineer practice tests as much you can.