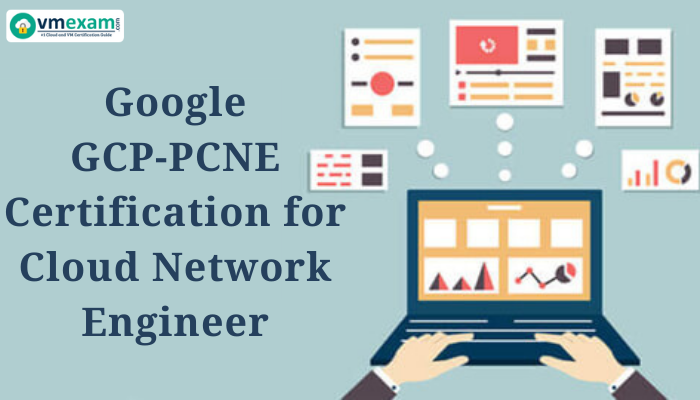 As cloud technology continues to grow, networking professionals must understand how to design, implement and manage networks on the cloud, mainly as it needs various frameworks and mindsets from networking on traditional on-premises settings. And as the truism goes, without Networking, there is no cloud. Cloud computing is the on-demand availability of computer system support for the storage of data and computing.
Google Cloud Network Engineer Certification
This GCP-PCNE exam will help you achieve the in-demand Google Certified Professional Cloud Network Engineer certification so you can show your expertise in designing, planning, and implementing successful, performant, and cost-effective networking solutions for your company.
Who Is A Google Cloud Network Engineer and What Are His Job Roles?
A Google Cloud Network Engineer is a professional involved in managing products and services associated with cloud computing. It requires the availability of data centers for users over the Internet.
A Cloud Network Engineer is responsible for dealing with cloud computing technical aspects like designing, planning, managing, maintaining, and supporting cloud computing services. He or She is associated with multiple job roles like development, design, support, security, and cloud computing products and services.
A Google Cloud Network Engineer implements and manages network architectures in Google Cloud Platform. This IT professional has at least one year of hands-on experience working with Google Cloud Platform and may work on networking or cloud teams with architects who design the infrastructure.
This professional ensures successful cloud implementations using the command line interface or the Google Cloud Platform Console by leveraging experience implementing VPCs, hybrid connectivity, network services, and security for established network architectures.
Google Cloud Network Engineer Certification Cost
It is required to pass one exam for Google Cloud Network Engineer. The cost of the Google Cloud Network Engineer exam is $200. In some cases price can be different; the price is based on the country in which the exam is scheduled.
Choosing the best exam preparation strategy is very crucial to crack any certification exam. When it gets to the Google Professional Cloud Network Engineer Exam, it is of utmost importance that you make the right choice and head towards a successful and rewarding career in the Google cloud platform.
Eligibility to Become Google Cloud Network Engineer
A candidate with a degree in Computer Science/ Information Technology/ Cloud Computing or related discipline is preferred for a Google Cloud Network Engineer position. There are also various institutes/ educational training centers that offer a certification course in Cloud Computing. Candidates can participate in the certificate course to acquire relevant knowledge to pursue a career as a Google Cloud Network Engineer.
Why Become a Google Cloud Network Engineer?
Because you are about to discover that becoming a Google Cloud Network Engineer takes way less time and money than you probably think. If you have been living on this planet for most of your life and want to become a Google Cloud Network Engineer, you have probably heard of the endless number of requirements you can do.
Also, one needs to know that the Google Cloud Network Engineers' demand and salary has increased these days. Across the world, the figure is around $50,000 to $60,000. There are many other reasons to become a network engineer, such as onsite opportunities, working with trending technologies, etc. Once you enter into the Networking field, there are countless opportunities!
Gear Up to the Advance Level
Once you are done with the Basic Networking Concepts, you have to look out for advanced knowledge of this field. You have to put more effort and commitment here. You can opt for different Live Training Sessions by the Experts, Recommended Books, Research Papers, Journals, Blogs, etc. Along with the core networking concepts, learn other related stuff like - Operating Systems, the latest Networking trends, etc.
Try to do everything that improves your information about the Networking domain. You can set up your lab for practice, customize your computer, attend seminars and workshops, etc. You can also solve several coding assignments and projects to improve your knowledge and be familiar with multiple networking tools, as it will be very beneficial.
Conclusion
There are many other things you can do to grow professionally and stay relevant in the IT field. But Google certifications are an inexpensive way to prove that you have the skills and those skills are up to date and aligned with the latest global standards. You can efficiently market yourself when you show that you are willing to learn new things by getting certified. It means you passed the industry's measurement of knowledge based on their skill assessments of the role of certifying the results of your testing efforts. Also, having two or more certifications under your belt shows your commitment to your craft.