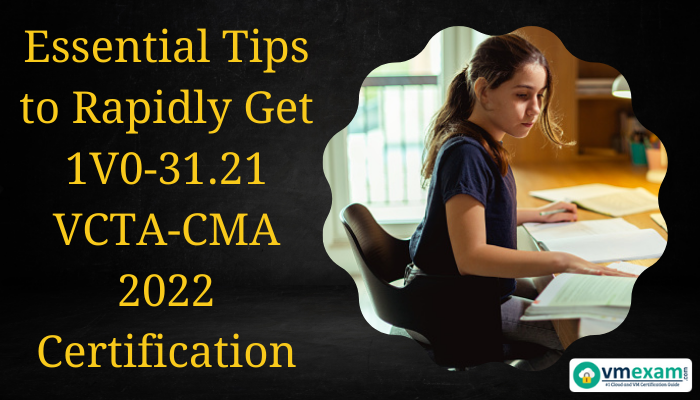 The 1V0-31.21 VCTA-CMA 2022 certificate holder has a basic understanding of virtualization and cloud concepts. The badge holder also demonstrates a basic knowledge of data center technology concepts and vRealize Automation deployment types. The VCTA-CMA holder also understands storage and networking con and fundamental security and understanding of VMware Cloud offerings.
VCTA-CMA exam is not easy to pass. Before you try to take the exams, you must understand that it is all levels of certification.
VMware is one of the top vendors of virtualization technology solutions. VMware 1V0-31.21 VCTA-CMA 2022 certification sets the standard for IT professionals and validates the necessary skills organizations require to implement and manage this technology to gain the desired business outcomes.