As Citrix technologies continue to evolve with the landscape of IT trends and market demands, so have Citrix certification paths. Citrix certifications are valuable assets for those in the technology field, as evidenced by Global Knowledge's list of 15 top-paying certifications.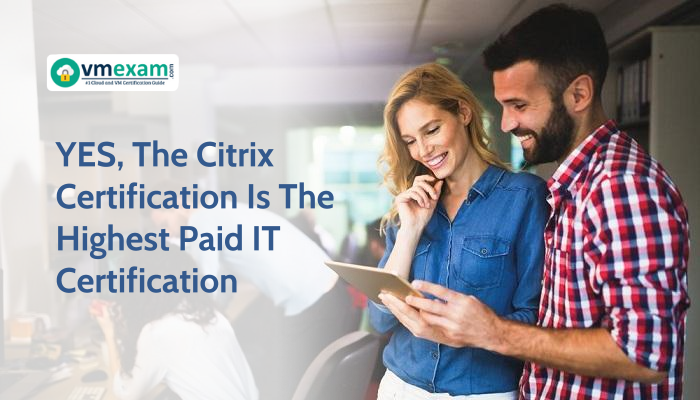 To advance in the IT industry, having the right certification is key. While getting certified requires dedication, training and fees, it certainly is a career move with proven ROI.
At VMExam "We believe in innovating, improving and adapting, especially when it brings benefits to our customers." Citrix certifications are simplified and streamlined to make it easier to achieve training objectives quickly and efficiently.