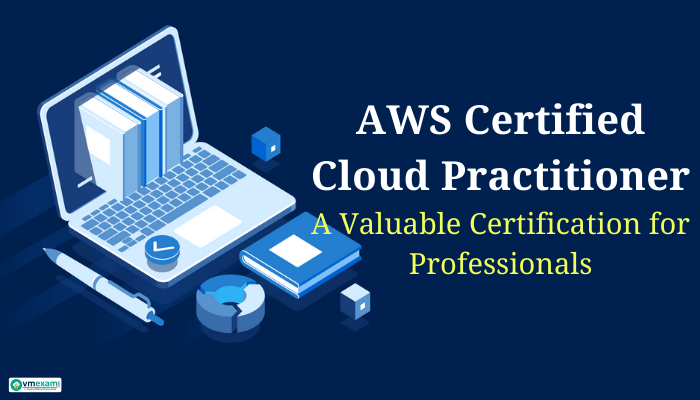 The AWS Certified Cloud Practitioner Exam
Passing the AWS Certified Cloud Practitioner Exam proves an individual's overall fundamental understanding of the AWS Cloud. In layman's terms, this means that it means to a potential or current employer that you know the essential gist of what Amazon Web Services is, and does.
This CLF-C01 certification lets the world know that you can define what the AWS Cloud is and explain the necessary global infrastructure of AWS. It also shows that you can specify the AWS Cloud architectural principles, value proposition, and security and compliance aspects.
You will be expected to understand the everyday use cases of core AWS services and be able to define the billing, account management, and pricing models. You will also want to be able to demonstrate that you are aware of various resources and sources of documentation and technical assistance, like AWS's white papers for technical documentation and how to submit support tickets.
Should You Take the AWS Certified Cloud Practitioner Exam?
Well, it depends. Remember, this is still a beta exam. If the past is any indication, the AWS Cloud Practitioner would not be available for long. After some time, AWS will discontinue offering it, and begin to evaluate the results. Even if you take the exam today, do not expect to get your results until early next year. After an evaluation, AWS will determine whether or not to offer it as a full Certification or whether to develop its content further.
Whether you take the AWS Cloud Practitioner depends on your goals. If you need something to put on your resume now, this is probably not the right path for you. Instead, look into other Certifications, we suggest beginning with the Cloud Practitioner.
However, if you need to be among the first to see what the fate of AWS Certifications holds, the AWS Cloud Practitioner is a great way to get involved. If one thing is clear, it is that AWS is expanding its offerings to include even those in non-technical roles. And as the AWS cloud remains to grow, knowledge of the platform becomes more critical by the day.
How to Prepare for the AWS Certified Cloud Practitioner Exam?
AWS Certified Cloud Practitioner is not an easy exam. It is not a test where you can buy a pile of practice exams, run through them over and over, and require to pass. The exam is very scenario-focused. Anyone wanting to understand how to prepare for AWS certification should note this well that AWS writes their questions in such a way that only someone with real hands-on experience and an understanding of their services can pass.
The AWS Certified Cloud Practitioner exam requires knowledge and is much less severe than other exams like the Certified Solutions Architect. That being said, it never hurts to be prepared.
If you are scheduled to sit for the exam and need to review before you take it, we support our AWS Concepts and AWS Essentials programs. These will include most of the AWS services you require to know, as well as give some circumstances for how they fit into your organization.
If you want an even more in-depth technical review of AWS, check out the CLF-C01 course. This will cover much more than you require to understand for the Certified Cloud Practitioner. Unless you actively plan to sit for your AWS Cloud Practitioner exam, it will probably be overkill.
AWS Cloud Practitioner (CLF-C01) Exam Preparation: Practice Makes Perfect
As with any test, studying will assure success, and the AWS Certified Cloud Practitioner exam is no various. While it may take up some of your free time, the benefits are deserving of it. Besides proving your technical skills, this certification will raise your expertise, making you more engaging to potential recruiters, which will only remain to advance your career in the long distance.
Suggestions to Follow While Taking the AWS Cloud Practitioner (CLF-C01) Exam:
Start the exam by answering questions you are sure about. Avoid using more time on complicated and challenging questions.

Put the record of time while you are taking the AWS Cloud Practitioner (CLF-C01) exam. It is essential to manage time as it will help you to attempt all the questions.

Do not rush; stay steady. You are given 90 minutes, full time to complete the exam, so take your time to answer all the questions.

It is not always the fact that the answer will only be the best. Revolve your mind and attempt to find the second-best answer to the question.

Keep in mind that there may be more than one question in a particular question, so try to guess the question first and then take the answer.

As per the exam pattern, the question may have multiple correct answers. To read the question and every option ultimately to find all the right answers.
Final Words
One thing you should keep in mind is that there is no alternative way to pass the CLF-C01 exam. So, prepare with the preparation mentioned above, guide, and step ahead to adopt the cloud practitioner exam. As the certification only does not matter, but the knowledge does, you should cover the exam objectives by clearing the concepts through the detailed study material.
Good luck..!