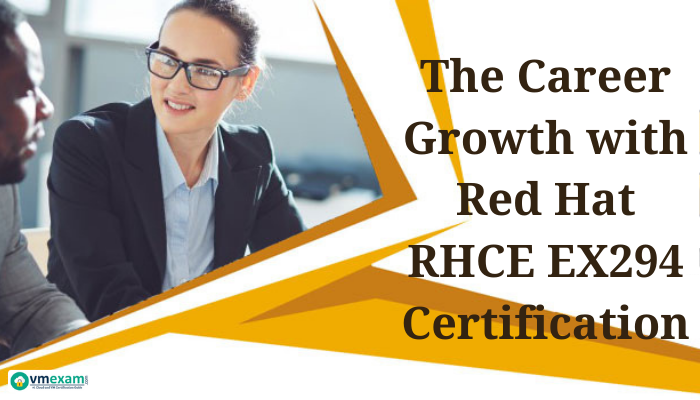 Red Hat Certified Engineer (RHCE) (EX294) handles the Red Hat Enterprise Linux System. The Certified Engineer takes care of different tasks such as setting kernel runtime parameters, handling different system logging types, and providing specific network operability. The professionals must have the expertise to install networking services and security on servers managing Red Hat Enterprise Linux.
The professional must have proper knowledge of the hardware and its limitations. They play an active role in configuring and monitoring the standard enterprise network services. It is the responsibility of the Red Hat Certified Engineer to manage the Red Hat Linux System Administration. The Certified Engineer has over the installation of fundamental networking and file systems for a network.
Red Hat EX294 Exam
The EX294 exam will focus on the automation of Linux system administration tasks using Red Hat Ansible Automation and shell scripting. Red Hat Certified System Administrators (RHCSA) whose status is current and who pass this new exam will become RHCEs.
This EX294 course is designed for Linux system administrators and developers who need to automate provisioning, configuration, application deployment, and orchestration. You will learn how to install and configure Ansible on a management workstation and prepare managed hosts for automation.
How to Get the RHCE EX294 Certification?
Firstly, one must demonstrate proficiency in system administration skills such as understanding and using essential tools, operating running systems, creating and configuring file systems, and maintaining security, among other things that can be attained by enrolling for the designated courses available online offline. Once the learner is confident about their knowledge, they can apply for the EX200 RHCSA exam to test themselves in the Red Hat Enterprise Linux environment, which will make them a certified system administrator.
An RHCE is a senior-level certification that will validate a learner's skills in configuring static routes, set kernel runtime parameters, produce and deliver reports on system utilization, etc. Red Hat provides various online and offline courses for the same, based on the individual's experience level. The next step is to appear for the EX294 RHCE exam is based on Red Hat Enterprise Linux 8 and Red Hat Ansible Engine 2.8.
Job Opportunities for Red Hat Certified Engineer
The RHCE gives IT professionals with hands-on knowledge about the features and capabilities of the Linux environment. The entry-level designations for them are Linux system administrator and systems IT engineer.
The steady growth and progress in skills can reap significant returns for them. A senior-level candidate can be hired as a Senior Linux Service Engineer or a Technical Lead Linux Server. There is a massive potential in the industry for RHCE professionals, and with hard work and dedicated works, they can move up the ladder fast and find a job worthy of their goals.
Today's connected world of technologies relies heavily on professionals with skills and knowledge of open source software and solutions. Red Hat gives technology and support in all aspects of cloud, storage, and virtualization to organizations. The practical experience passed through the Red Hat certifications provides an edge to individuals and teams because it encourages them to perform to their best capability levels.
The number of organizations giving Linux security and system preference is continually growing, creating a massive market gap for creative talent. Red Hat credentials are exceptionally up and coming, and the certifications significantly boost the chances to get a better job. IT professionals need to have enough skills in the Linux operating system to soar higher in their careers.
Final Words
With the advent of technology and the expanding demands, it is becoming necessary for developers and engineers to be up-to-date with the latest developments. They must know the new technologies being used and new products that are being developed worldwide.
To have the excellent knowledge in Linux, Red Hat Certified Engineer (RHCE) (EX294) certification can be a prerequisite. It gives you the required information and equips one with the necessary skills as an engineer.
This emerging field brings with it a multitude of opportunities to grow and evolve. There are lots of jobs waiting out there. If you are one among the many, who are preparing to get the RHCE certification, start your preparation now with the EX294 online practice exams.