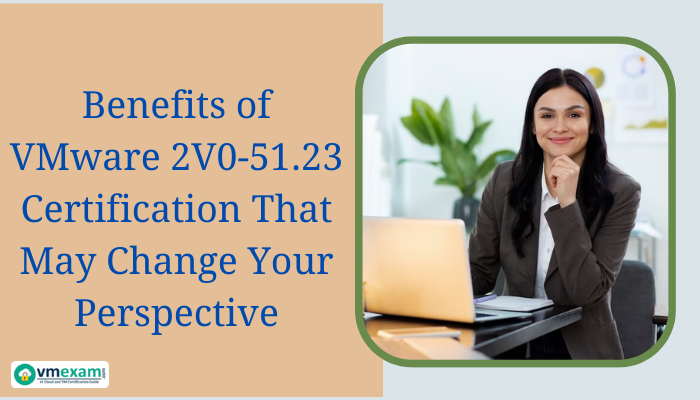 One such certification is the VMware 2V0-51.23 certification, which holds tremendous value in the IT industry. Let's delve into the world of VMware and discover the advantages that await you.
Benefits of Having VMware 2V0-51.23 Certification
Before we dive into the benefits, let's understand what VMware 2V0-51.23 certification entails. VMware is a leading virtualization and cloud computing technology company. The 2V0-51.23 certificate, also known as the VMware Horizon 8.x Professional Exam, is designed for IT professionals who desire to showcase their expertise in deploying and managing Horizon 8.x environments.